Pleated Filter Disc screen
Pleated Filter Disc screen used for Servo valve Filter Disc is also known as Moog valve filter screen.The standard is Moog A67999-200,A67999-100,A67999-065,Fit for MOOG servo valves model 061,630,631,651,661,662,663,664,665,694,760,761,765,791,941,etc
Material:ASTM A 240,ASTM A 666,SUS SS304L.SUS SS316.SUS SS316L,SS 347,Brass,Copper Wire.
Woven types :plain woven of pleated
Filter Micron :from 2 Micron to 200 Micron! othes micron ratings and closer Toterances available.
Size:0.093" To 1.5".such as 10mm, 15.8mm ,38.1mm,othes size available.The tolerance ± 0.003"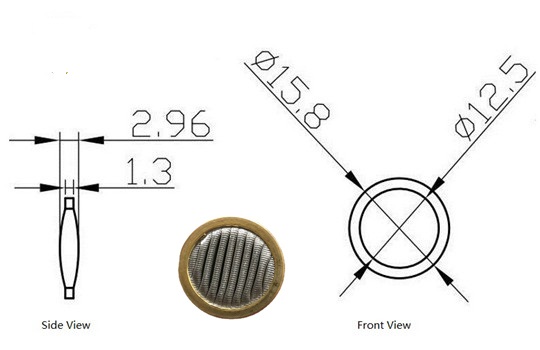 Engineer Craft:
Punching the Mesh,The bound edge with copper plate or Stainless steel plate edge
Hebei Geluorui Filter tech processing and made Moog Servo Valve Filter Disc Assembly, strainers, fuel filters and more for the highest level of performance,
health and safety in air filtration and system performance.


Application:
Oil products, chemicals and pharmaceutics


Filtration of Fuel oil ,gas and Air Filtration.
Fuel filtration for refueling equipment,
engineering machinery and equipment;


A replacement filter for Moog servo valve